As people around the country experience waves of heat, many may also be experiencing the sting from large populations of mosquitoes. Due to a relatively warm winter and the ability of mosquitoes to adapt to the changing climate conditions, problems with these pests are on the rise and seniors are at a much higher risk for complications.
When mosquitoes bite, they generally cause a small area of red, raised skin that produces itching and feels hot to the touch. Most of the time, a mosquito bite does not cause a serious health risk. However, mosquitoes can carry West Nile virus, dengue fever and forms of encephalitis. When infected mosquitoes feed on someone, they are easily able to transmit the diseases.
The most pressing danger for seniors is the West Nile virus. According to the CDC, there have been more reports of West Nile virus this year than any other year in history. As of August 21, infections of West Nile have been confirmed in 38 states. The total cases confirmed by the CDC are 1,118, including 41 deaths. The highest number of cases can be found in the state of Texas, with 586 confirmed infections. The CDC warns that senior citizens are most likely to develop severe complications from the virus. Seniors and their caregivers are instructed to take special precautions when outdoors.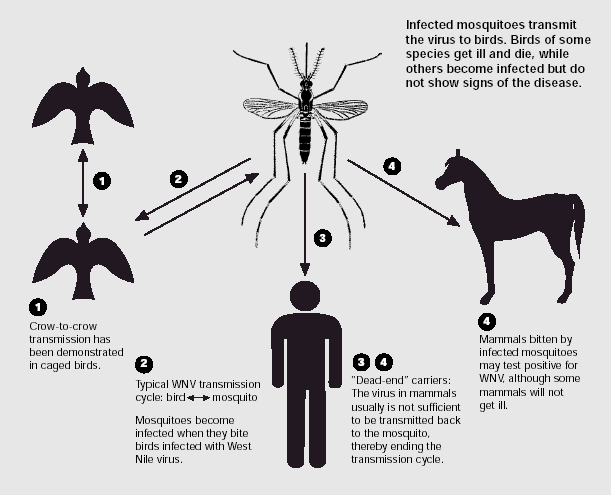 Seniors are to seek medical care immediately if they develop symptoms of West Nile virus. If bitten by a mosquito, the signs that seniors or their caregivers should look for are:
Severe Headache
High Fever
Neck Stiffness
Confusion
Tremors
Convulsions
General Muscle Weakness
Severe cases of West Nile Virus generally require hospitalization, while some milder cases may be treated in a doctor's office.
Prevention is vital to staying healthy. For seniors and their caregivers or at-home healthcare services, it is vital to plan ahead and use the following tips when outdoors:
Always apply insect repellent when outdoors, even if for a short period.
If possible, seniors should wear long-sleeves, pants and socks when outdoors.
Try to avoid spending too much time outside during peak mosquito time, which is from dusk to dawn.
Caregivers should remove any objects on the property that can collect water. Standing water is a prime area for mosquitoes.
Caregivers should check all windows and screens for holes or openings that allow mosquitoes to get indoors.